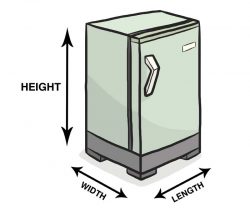 Does your forced air installation call for round ducting? While you might be able to find stock pieces of round ducting, it's much harder to find specialty diameters, angled pieces or specialized joints. At Omni Heating & Cooling Supply, our aim is to provide you with all of the round ducting you need to fully assemble a forced air system that works perfectly and efficiently. No matter the nature of your pieces or the scope of the project, we take pride in delivering manufacturer-direct work.
As the premier source for custom round duct manufacturing in Utah, we're happy to serve customers throughout the region, including those from Arizona and Nevada.
Why Choose Round Ducting?

There are many reasons to choose round ducting for your HVAC installation. Round ducting is typically preferred wherever possible, but needs the right foresight to install because of its diameter. If your forced air installation permits it, round ducting can deliver all of the following advantages to your home:

Better for medium to high pressure systems
Better, more efficient airflow
Less noise pollution

Get a Quote
Custom Fabrication
Whatever your reasons, you can turn to us for custom round duct fabrication in Utah. We'll take in the specifications of your installation project and turn out quality pieces that assemble into the perfect forced air system. From straight plumbing to curved pieces and even those with register connections, we'll work straight from your HVAC schematics to supply you with every piece needed to bring the entire installation together.
Get Round Ducting
If you're working on an HVAC project that requires round ducting and have specialized needs that go beyond stock duct product, reach us today at (435) 522-5413. We'll consult with you about the type of ducting you need and will get to work quickly on custom products that are ideal for your installation.